Tretår
That moment when the third cup of coffee is inevitable. In Sweden, the word they use for this is Tretår
Muralla Roja
Inspired by the apartment complex designed by Spanish architect Ricardo Bofill in 1968. I was trying to infuse graphic design elements into my illustration style.
Kuidaore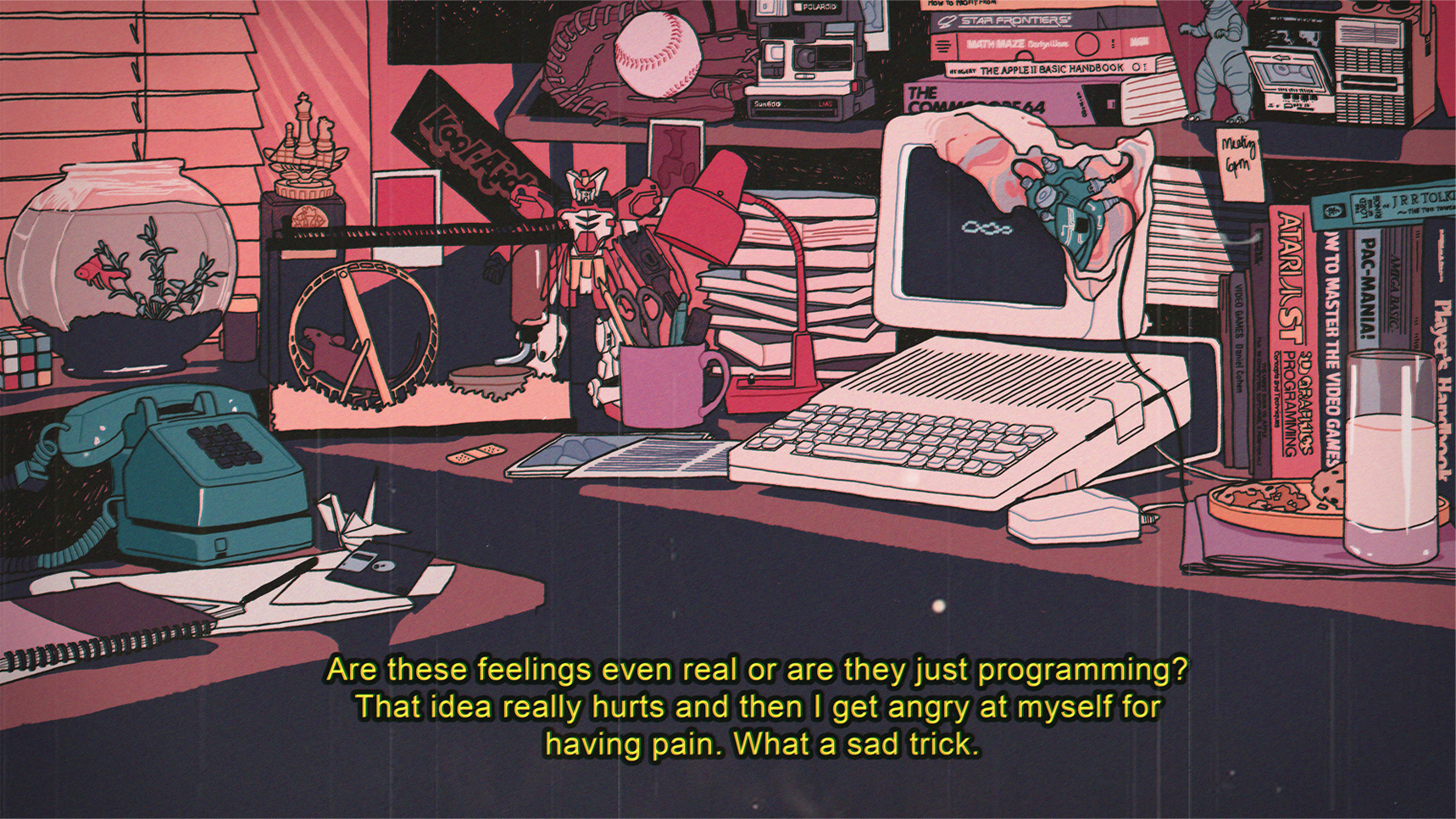 Her
Inspired by the film Her, directed by Spike Jonze.
This film posed poignant questions on the reality of Artificial Intelligence and what it actually means to be human and have emotions.
Lucy & Yak
Inspired by the ethical clothing brand Lucy & Yak. I wanted to create a visual representation of the brand's quirkiness and the type of person who might wear their clothes.
Extreme Laundry Simulator 2018
Toying with a playful, nonsensical idea by juxtaposing two different types of machines; one for chores and one for entertainment.
Deadheading
I was having a conversation with my mum about how she 'deadheads' her plants in order for the flowers to revive and bloom even better than the first time. This little conversation made me think 'well you're basically giving your plants a hair cut' and so this piece is where my musings led me
Ginkaku-ji
A print as a housewarming gift for my parents, as a token of our incredible trip to Japan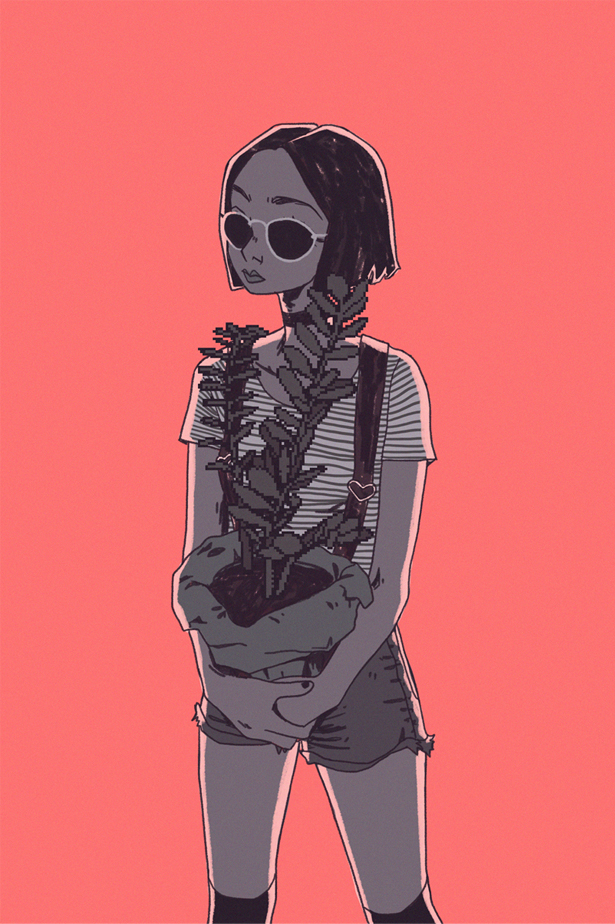 Life in 8 bit
Inspired by the 1994 film Léon, mixing pixel art which was the norm for the time and modern illustration
Style in squares
The coffee shop
A little something peaceful and warming; this sense of tranquillity is something I always feel when visiting a cafe and holding a warm cup of coffee in my hands
Fast food
The poky ramen bars that dotted the streets of Tokyo were tokens of the city's personality. Outside or just inside the door stood the ordering machine were you would choose your ramen and then hand your ticket to the guy over the counter. They would be ready in minutes, you would (literally) slurp up your noodles and be on your way.
Memento
The film Memento by Christopher Nolan got me thinking about the impermanence of actions. What if everything you did was written down? What if the movements and thoughts of your past were all noted down, trailing behind you? Instead of a figurative token, it's a physical manifestation that becomes part of you.
Dramatic
I love plants and I love pink
Work Illustration